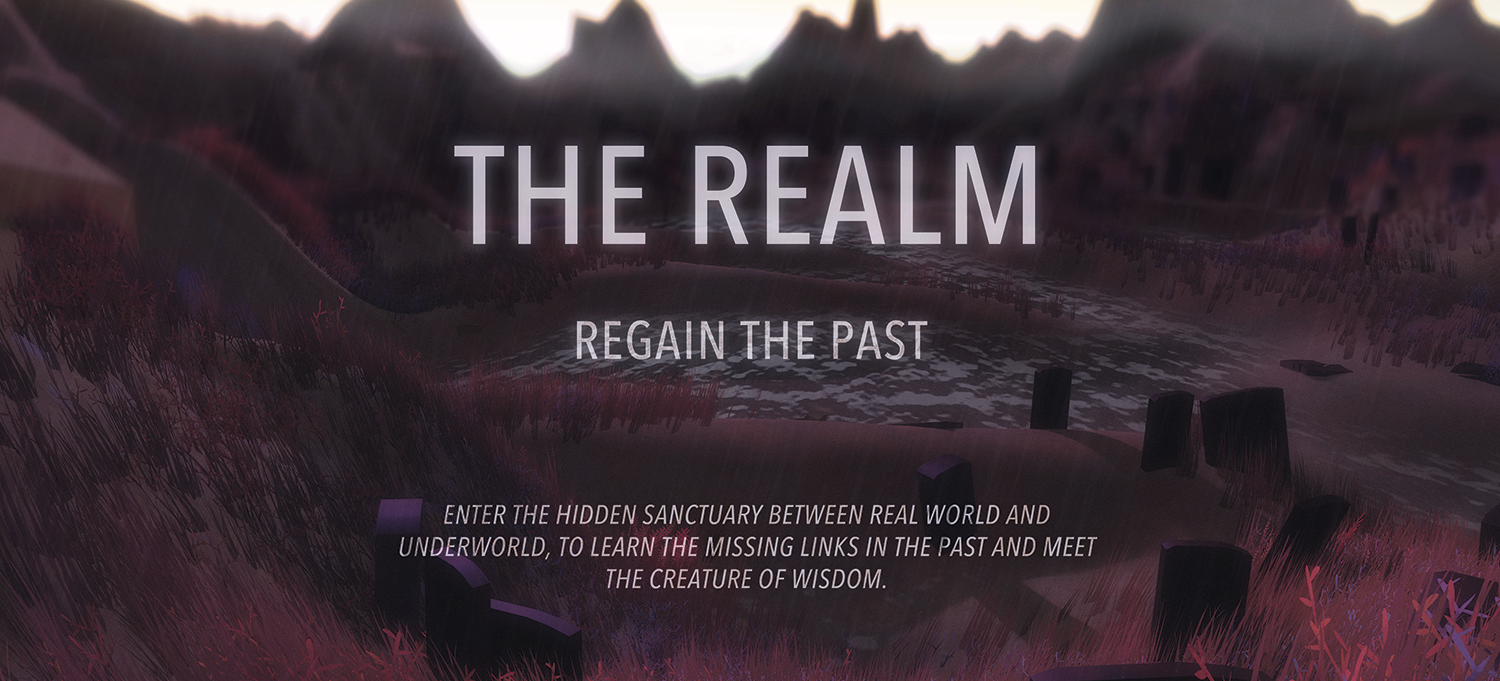 The Realm: Regain the Past
A downloadable game for Windows
---
You enter The Realm.

This is the place between real world and the underworld, it was created by the ancient creature – Rherion, that possesses the greater knowledge about everything in the world. There was a war, long time ago. People started it to capture this unique knowledge and gain power over everything. Rherion could not bear this war anymore, therefore he destroyed his physical body and created some sort of sanctuary so the knowledge is not lost, and could be still recovered.
---
My very first experience in making a game in Unity. This small project is based on a story of my creation. The narrative that you will experience here, is a very small part of a larger story, that I will continue to develop in future.
---
To navigate:
WASD to move.
Mouse to rotate camera.
Esc to access the menu.
To exit the game completely, press Alt+F4 on Win.

---
Download
Click download now to get access to the following files: